This is a post that I love to share.... and hope to make this a regular thing. Some of my best recipes are from friends - the tried and true recipes.
My husbands words when I made this - I didn't know you could class up mac and cheese like this! :)
Here's the original recipe -
Mac and Cheese with Johnsonville Three Cheese Italian Style Chicken Sausage.
I will be posting in red what I actually did or added. :)
2 Cups pasta - cook and set aside
1/4 C butter - melt in the bottom of pan (I used my new favorite pot - my dutch oven!)
1/4 C flour - when butter is melted, whisk in the flour - cook a minute
2 C milk - after flour is whisked, whisk in the milk - cook until thick
2 C sharp cheddar cheese - whisk into thickened milk mixtures (

I used part cheddar and part Colby-jack - next time I will probably use 2 C cheddar and 1 C Colby-jack

)
When cheese is melted and creamy - add
1/2 C thawed frozen chopped spinach drained
salt & pepper to taste
12 oz of the Johnsonville sausage sliced (or you could use kielbasa)

3 Roma tomatoes seeded and diced

(I only used three because this was an addition on my part but Nathan has requested more tomatoes next time)
Mix well together in your
dutch oven
. I then sprinkled some
seasoned bread crumbs
on top and
baked at 350 for 20-25 minutes
. It was so yummy. I loved that besides the post to cook the pasta in this was a one dish meal.
I purchased a
cast iron dutch oven
at Christmas time and it has been my favorite gift by far - I am using this thing for EVERYTHING. It cleans up so nice, nothing sticks like my metal pans, it's huge so I don't make quite as big of a mess - specially when I'm frying something - the high sides keep the splatter down tremendously. The only thing I have had to note is that it takes a bit longer to heat up and stays hot way longer than my metal pans so I need to be a bit more patient in the kitchen when using it. But by far the best investment I have ever made in my kitchen.
You can view my other recipes that I've posted
here
. I hope to made this a weekly post. :)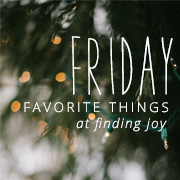 Follow me on Facebook!
See my disclosure policy
here
.